My my my. What a week has gone by!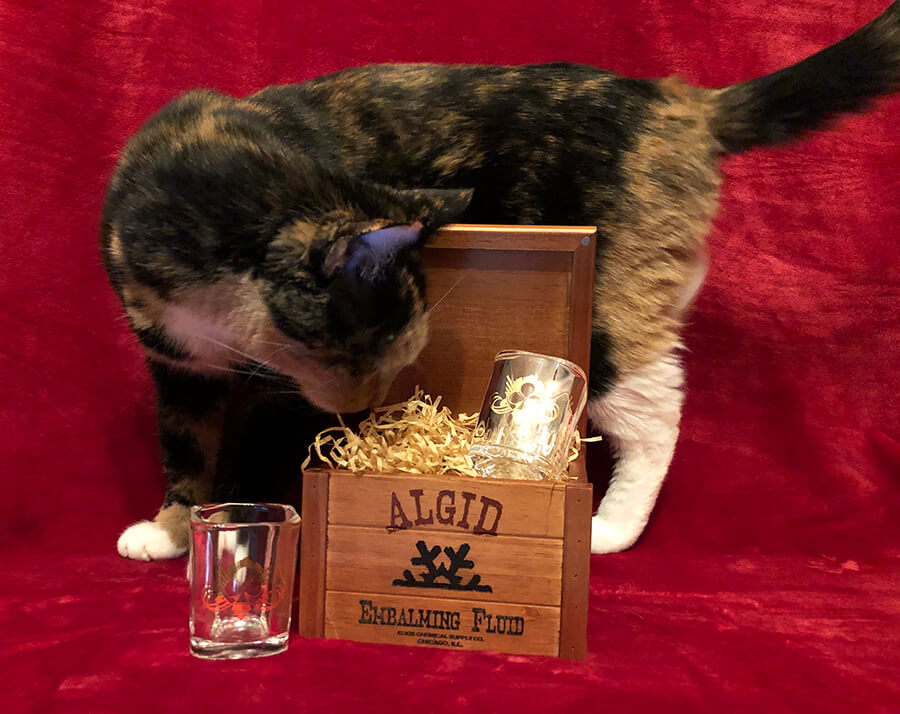 Shall we start with:
A. Old business?
B. New business?
C. Business business?
D. All of the Above!
We are celebrating a landmark occasion: the one-year anniversary of the launch of our Kickstarter!
But we can't make a toast without glasses, now can we?
Introducing our limited edition Lackadaisy shot glass set. Perfect for whatever legitimate (wink wink) beverages you prefer at home.
Comes in this convenient shipping box labelled "Algid Embalming Fluid" because nobody needs to get their nose in your business.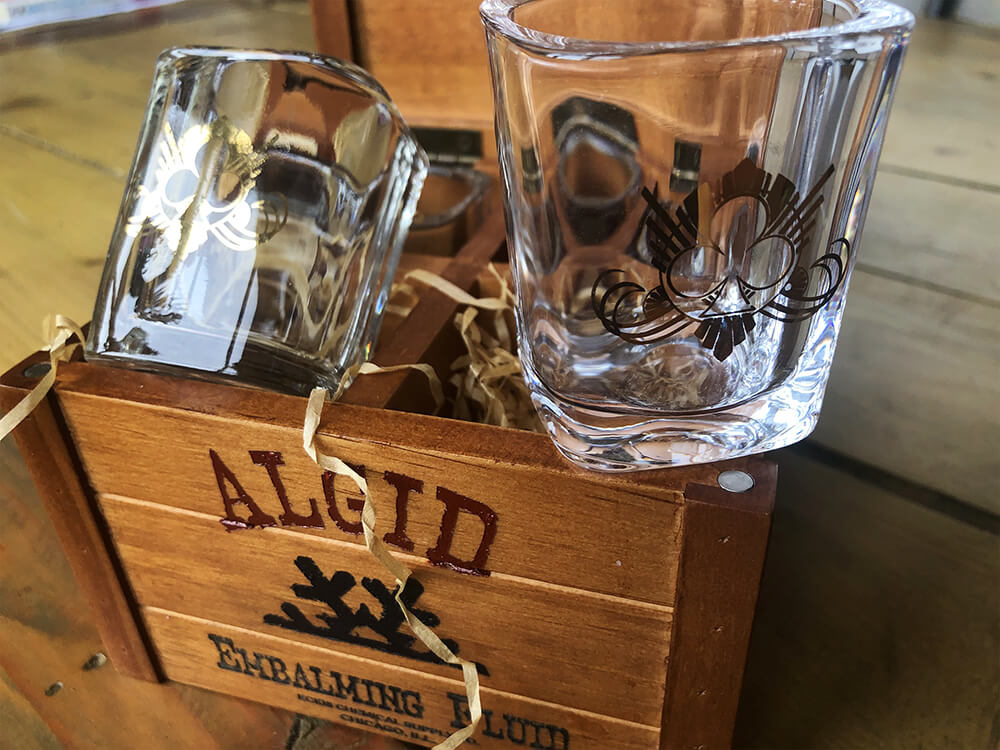 And a beautiful, thick glass perfect for display.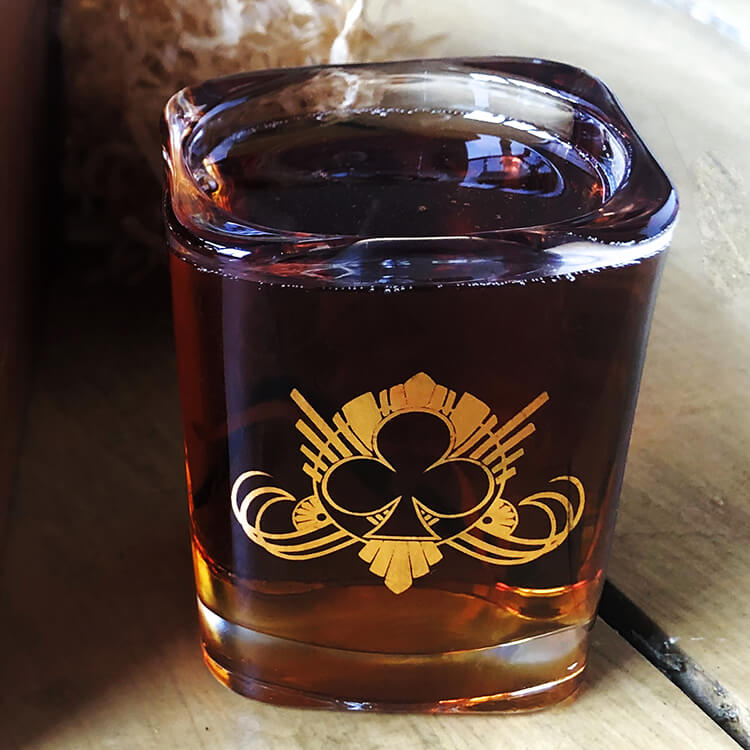 Guaranteed to look classy under any Instagram filter!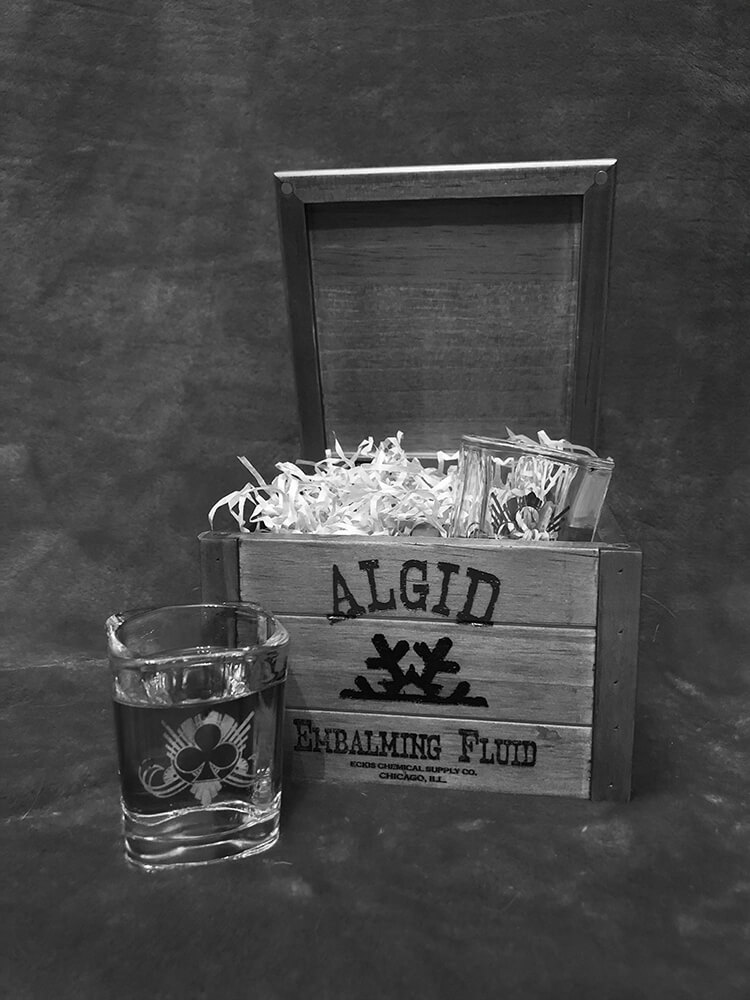 Don't be on the outs with your old drinking pals. Pre-order before the moment's gone.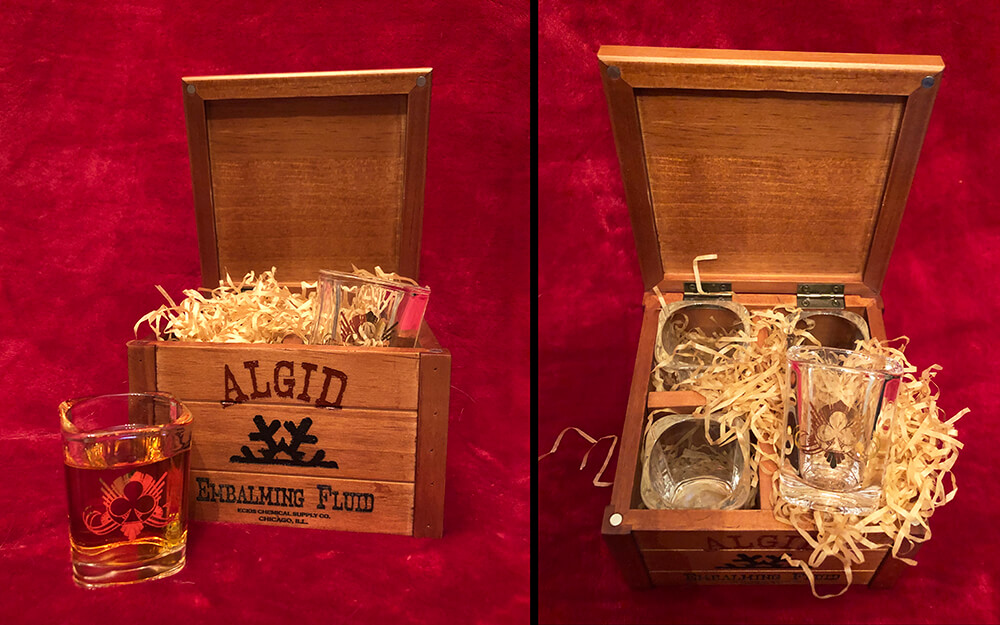 Speaking of missing out, did you catch our latest animation roughs reel? It's a little pinch of four acts and a bit of a teaser for what's set to be a rollicking good time (as they say in the biz).
To celebrate St. Patrick's Day, we also released a couple of fan-favorite comic dubs: "Shenanigans" and "Dead Duck."
Featuring the vocal talents of Ashe Wagner (Nina), Michael Kovach (Rocky), Belsheber Rusape (Freckle), Bradley Gareth (Wick), Lisa Reimold (Lacy), and Malcolm Ray. Editing by Tomas Walter Vitola and William Reeves-Blundell. You'll notice this one's also got some great sound effects (shout out to our sound designer, M Gewehr!).
Fun fact! The implementation of everyday sound effects (such as nailing sandwiches to a wall) is called "Foley," so named after Jack Donovan Foley. The surname "Foley" comes from the Irish "Ó Foghlú" meaning "plunderer."
(That's, like, two or three fun facts in one!)
Oh, and one last thing. We did a fun stream to blow off steam after a busy month. Come check out the Lackacrew going all Mystery Incorporated together.
That's all, friends. Treat each other well and we'll see you in the next post.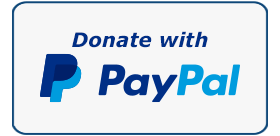 Abyssinia! :3