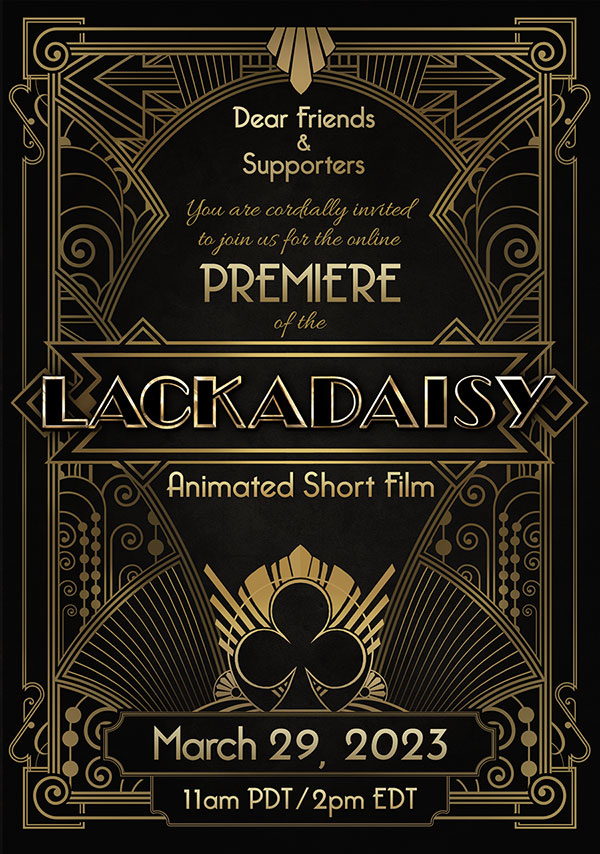 Folks are roaring about the Lackadaisy animated short coming this Wednesday, March 29th (or very early Thursday for our friends across the Pacific) to the official Lackadaisy YouTube channel. You, too, can join in the hubbub by sharing your excitement and fanart with #lackadaisy. It will help us a ton!
In fact, even the newsies can't stop blabbing about the Lackadaisy speakeasy and its assortment of ne'er-do-wells! Giant thanks to Animation Magazine (which contains an exclusive sneak peek) and Bleeding Cool for their stellar articles about our upcoming film.
Plus, some keen news out of Toon Boom's Corner!
Exactly 30 minutes after the premiere of our 27-minute short, Fable Siegel will be featured in a prerecorded interview about indie animation as part of Toon Boom Animation Trends Event (ATE). Remember to register and set your notifications.
Then grab yourself some popcorn and make it a Lackadaisy film/Toon Boom panel double feature!