Lackadaisy: Pumpkin Spice Edition feat. Interview with Morgan Burgener
Have you been ringing our doorbell for pins and posters? Well, don't worry. Here's a treat for you!
It's spooky month, friends! One of the few eves that is altogether hallowed (by my reckoning). And it's scary how fast production is moving now that we're hitting the end.
If you missed our update about the new FAQ page, we now have ALL the answers (to questions frequently asked). You can access it on the right side of the page for desktop browsers and below this post for mobile, just above the Patreon link where, incidentally, you can get really awesome art by Tracy Butler… for the devil's price! (jk it's the $150 tier but there is only one spot left as of my writing this!).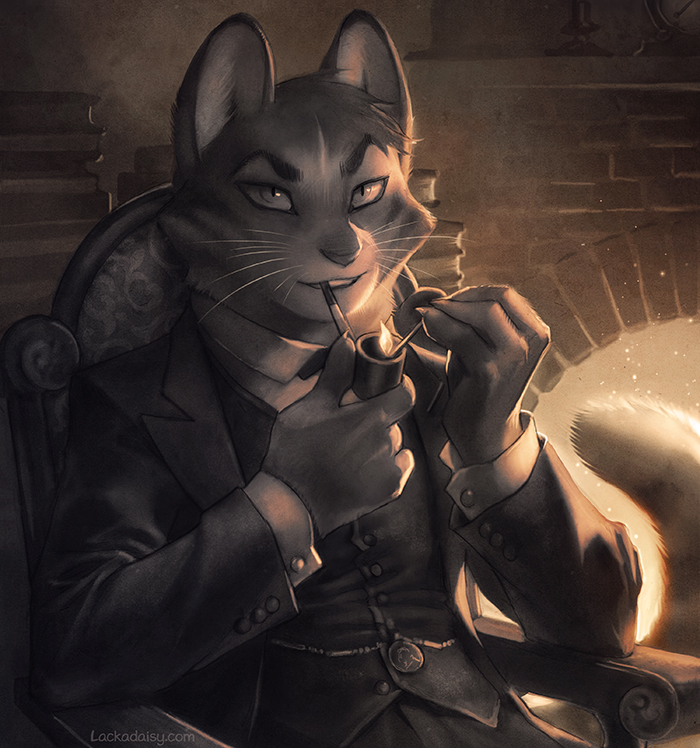 This year, we have some treats that never expire–classic comic dubs! Revisit the chaos. Enjoy the haunting narration of Nick Nocturne. Indulge.
Unfortunately for Mordecai, sometimes life doesn't hand out trick-or-treat candy. As we see in this newest mini-comic, sometimes it shoves a baby in your paws.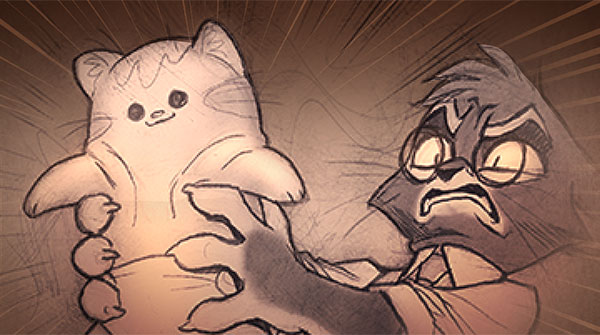 One last treat before we part. We continue our interview series with the bewitching enchantress Morgan le Fa- uh, my bad. Cleanup artist Morgan Burgener. Enchanting in a different way!
---
When we reached out to the crew for interviews, Morgan Burgener was the first to write back. With the enthusiasm she shows toward animation, it's no wonder she was brought onto the crew last year to assist with cleanup.
Many hands were needed on deck for cleanup (and, as an aside, all of the remaining interviews in this series will be members of the cleanup crew). Burgener's prior experience with Toon Boom Harmony has since made her a great addition to the team. And, of course, it was a delight receiving her energized responses.
When did you first come across Lackadaisy?
I first heard about this film project around early 2020 in college. I had seen the comic around online but seeing a film project being made was cool and exciting!
What is your role in the film's production?
I am a Cleanup Artist. I take animated scenes and clean them up, add color and keep everything on model or add little fixes here and there. It's satisfying to see the scene in full color and get one step closer to completion.
What led you here?
I studied animation at an art college and was recommended for this position by a friend who was on the project!
What has it been like working on the Lackadaisy film?
Lackadaisy is my first Freelance gig in animation and it has been an absolutely incredible learning experience. The people on the project are super cool and I grew so much as an Animator and a Cleanup Artist so quickly because of how supportive and instructive the team was.
Anything lined up for the future?
I do have future plans and hope to be able to show off future work and animation sometime soon! Likely on my twitter @MorgansGoodTime!! Until then I am excited to see this project to fruition and eager to keep growing as an artist!
---
For those in drier climes, I hope you enjoy sounds of crunching leaves and that wonderful petrichor smell that comes after a long summer. For those in wet, I wish you an extra blanket just for your feet and a hot seasonal beverage.
Abyssinia! :3