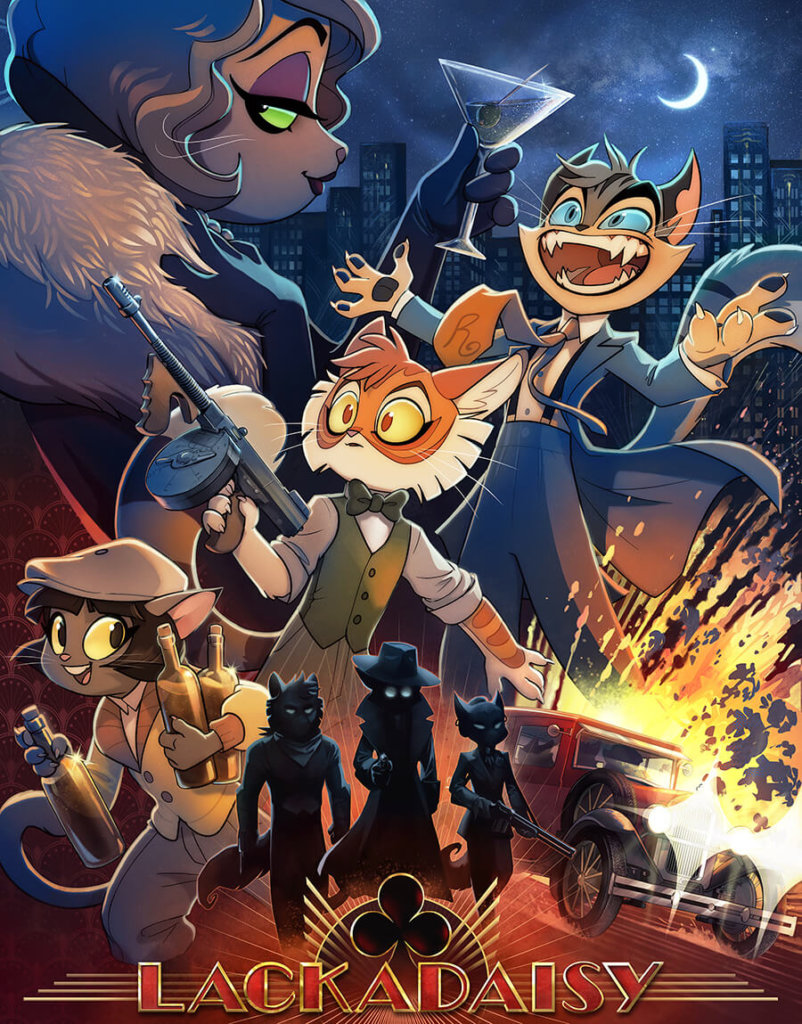 The Lackadaisy film poster is here and it's for sale right now!
I had the privilege of seeing an early print in person. "Ink can look like this?" I muttered, slack jawed. You see, friends, I am only a writer, a thinker, a fool. How was I to know how amazing the art of Keira Daily, Fable Siegel, and Tracy J. Butler would look in giclée printing?
Answer: It's very good.
In further anticipation of the film, we also have our latest animation roughs released as of earlier this month. This is part 7 (here is the full playlist) and here we finally have a quick look at Zib and Wick (comfy on their barstools, of course!). We also get to see how the 2D characters will interact with the 3D elements. All our animators' hard work is coming together!
Speaking of talented artists: Webcomics!
Our latest Shop Talk stream features: Supercell Comic, Cashmere Sky, False-Edge, Ramshackle, and Cheap Thrills.
I imagine if you're a fan of Lackadaisy, you're likely a fan of webcomics. Or maybe you're a fan of passionate artists getting together and talking about what they love to do? Either way, join us and subscribe!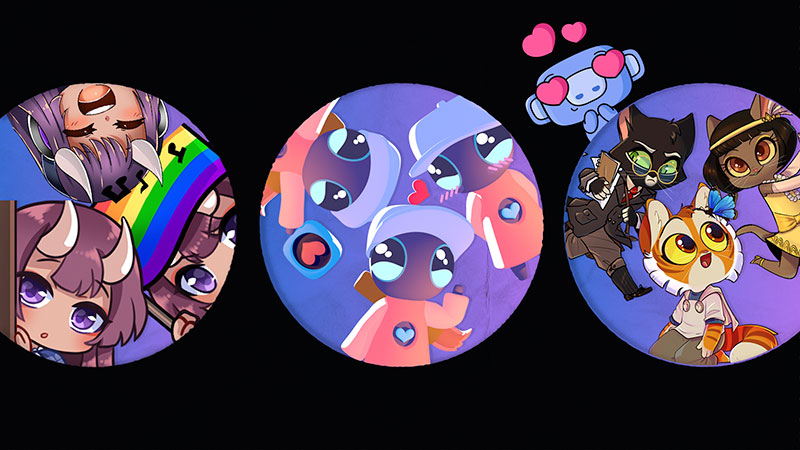 One of Lackacord's adorable new Discord stickers (right) created by KazoodleKat
As for community news, our own Lackadaisy Discord server (better known as "Lackacord") has been mentioned in this Discord article highlighting their new custom stickers.
We're very proud of the work our moderators and community have done over the years. You, too, can join our Lackacord and a growing community of fans!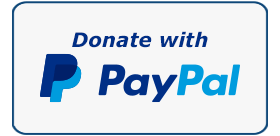 Abyssinia! :3