Take a Look at These Mugs
We've got a special treat for you and it comes right down to a bunch of pretty faces. I have teaser for you in the form of our first six faces in our emoji pack. The entire 50 will be revealed soon and are all drawn by the amazing KazoodleKat (https://twitter.com/kazoodlekatdood).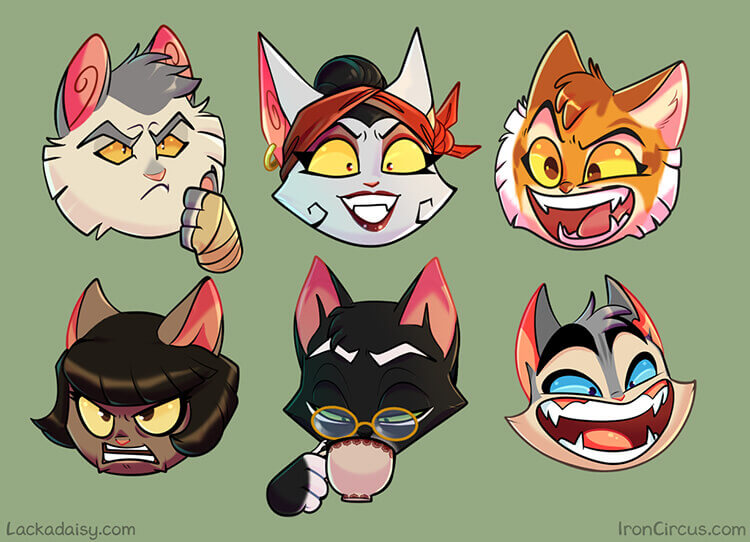 We're getting down to the faces this week, friends, and some of them have the mug of a perfectly sane, sensible person.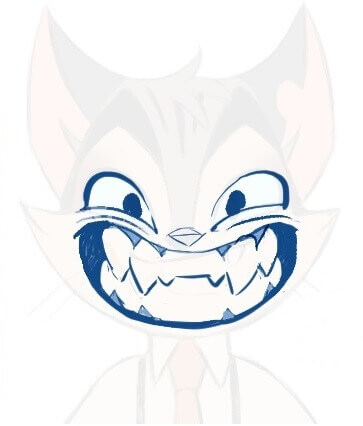 Here's the full reference page for Rocky's expressions as drawn by our character designer, Tai. This page is focusing on getting that mouth just right. There are some real gems in there.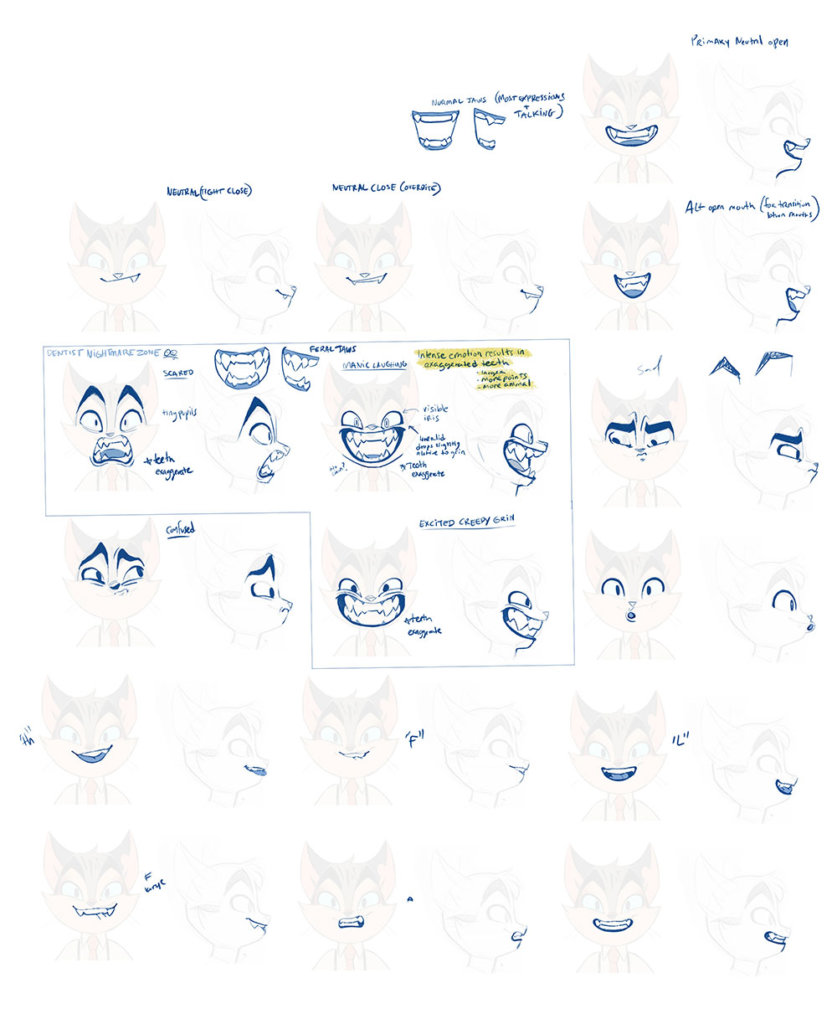 There are also some fun Freckle and Zib faces, too. More to come.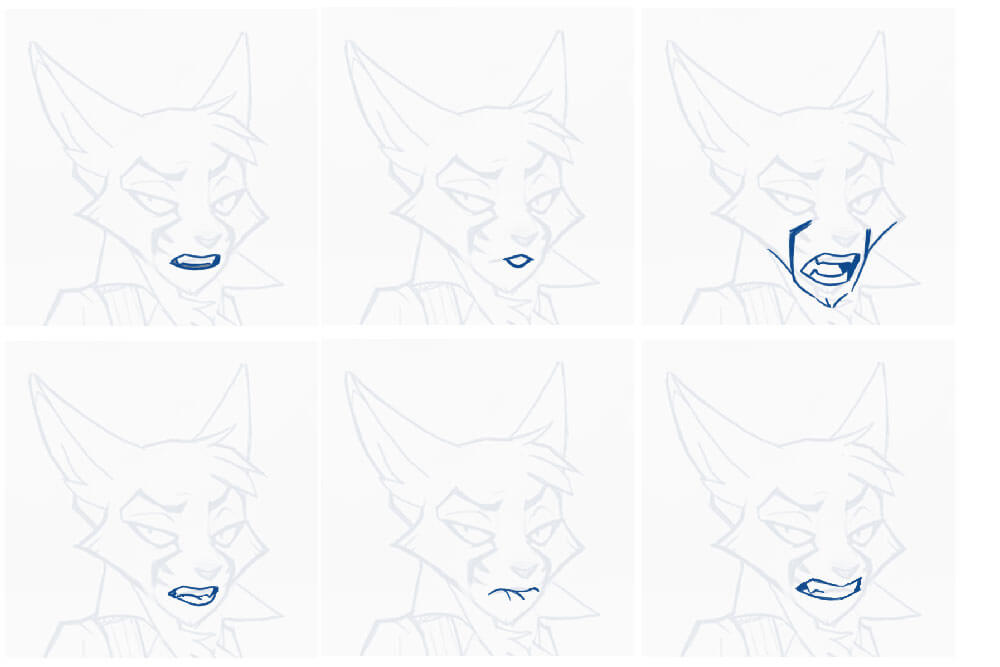 And yes, I know these are all dreamy faces. But you know who's Mr. Dreamboat? These fancy Wicks!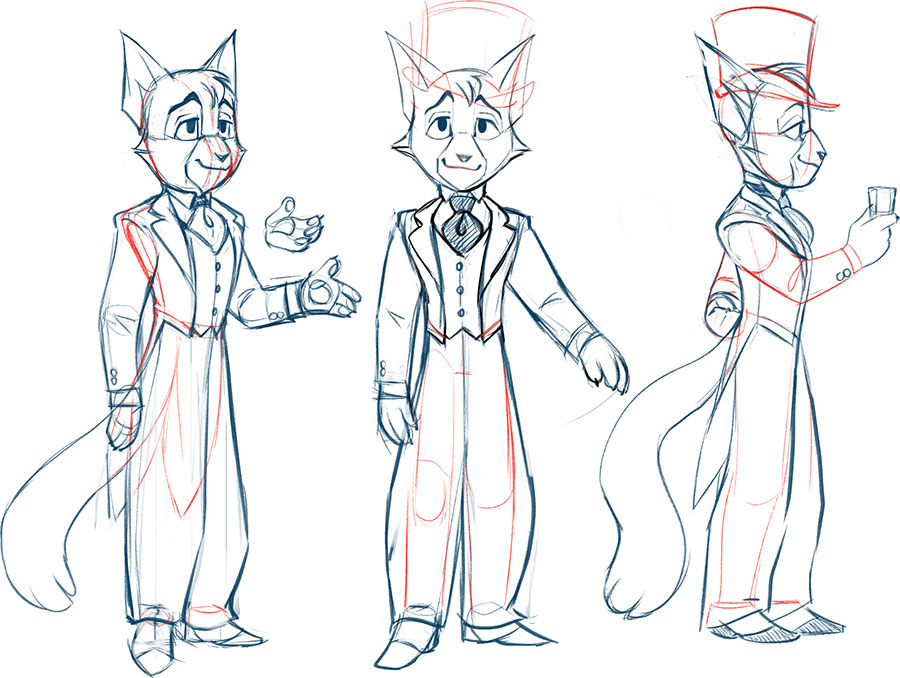 They were sketched out by Fable this week, and who doesn't love a posh cat with a smug mug? And speaking of mugs, how about… bottles (just pretend that was a clever transition).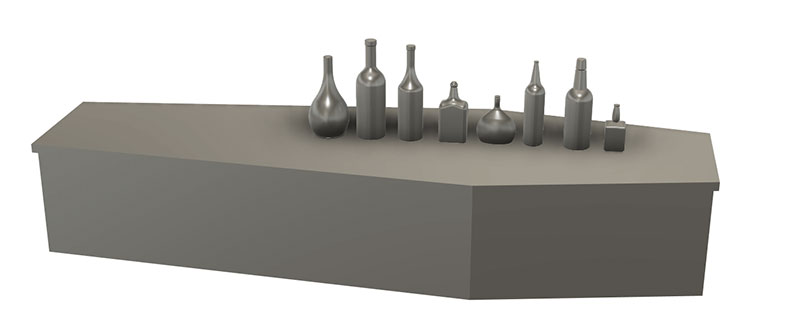 Our 3d modeller, Newt, has been working on the bar set. Even more, he's been working with the animators this week to make sure the 3d assets are perfect for them. To give an example, here are some cameras Fable has set up for the railroad tracks (you may remember them from the Kickstarter trailer).
These cameras are going to show us every angle of the crew's increasingly-concerned faces as they get into a lot of dumb shenanigans.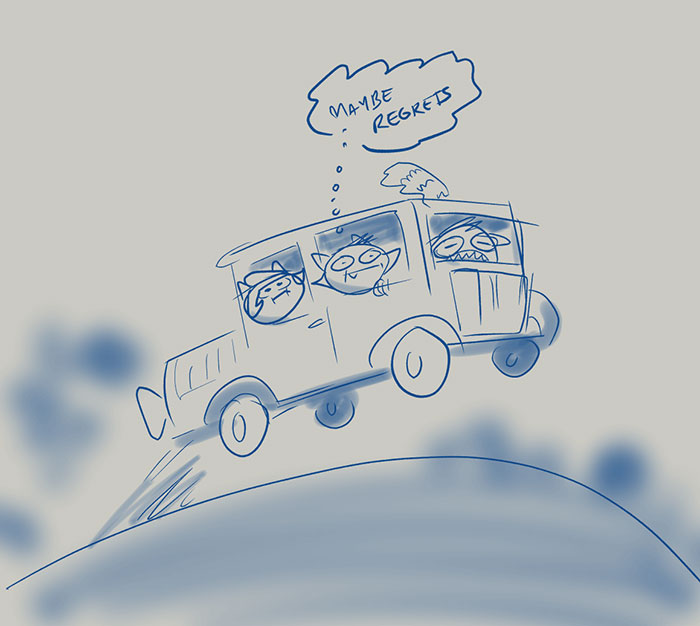 In fact, we have a clip of the Lackadaisy's little Fordor zipping around the set.
Know what else is cool? Donating to good causes. This Sunday, we hosted a Lackachat on Discord where we were fundraising for the organizations protesting the death of George Floyd. Please consider donating to them if you have the means.
Thank you. Bless you. Stay safe out there.
Abyssinia! :3