Northern_pearl wrote:
"Turn around so I can hit you," he murmured lowly, cane slowly being lowered before suddenly tapping the back of Sascha's thigh. "Go on! If you have something to get out of your system then lets get it out, I'm everybody's punching bag anyway."
You just can't say these things around Sascha, I'm afraid. He might take you literally :B
@Northern - By the way, this thread corresponds with Loose Ends pp 25 - 26, when Sascha is totally unbalanced and spiraling into substance abuse. But stick with me, this isn't the end of the line. There's a narrative arc here, I promise!
EDIT:
@Hecs - oops, didn't see your comment before! Let's face it, Sascha says mean shit all the time. But if anyone else said that about Danny in front of him, he'd probably try to punch their lights out.
_________________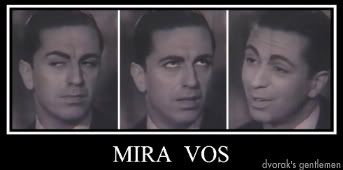 "Because studies have shown that dvorak's a genius" - Dass
"On a side note, dvorak, looks like the Pope is recognising your authority in Sainting people. Can only be one person representing God on earth at a time" -TFP