He'd watched with tempered apprehension as the stranger drew closer. As Astor reached his hand toward Sascha's face, however, he would find it arrested sharply. Sascha's hand clasped his wrist in a vice-like grip, his fingers cold as ice. And for a long beat, that was all; rather than speak, he kept his eyes fixed on Astor's. They, too, were cold. The fact that this man might be propositioning him did nothing to change the message which burned clear there, unspoken: You will touch me how, and when, I let you.
If
I let you. And not a moment sooner.
His breath fogged in the freezing air. Then the moment passed, and he released Astor's wrist. He'd held him forcibly enough to bruise. It wouldn't have surprised him if the man had left, after that. Then again, it wouldn't have surprised him if he'd stayed. For as many as were shocked or repelled by the violence in him, an equal number were drawn to it in some dark fascination. Moth-like, eager to burn.
In any case, if he went home with company tonight, the individual in question would need to fall into the latter category. His mood mirrored the weather: dark and cold. Winter hadn't held back, so why should he. And what he least wanted to do was waste time.
Now it was Sascha who turned to face him. The cigarette still glowed orange in his hand, and he took one last drag on it before tossing it into the snow. When he spoke, his words were wreathed with bitter smoke.
"What do you want?"
_________________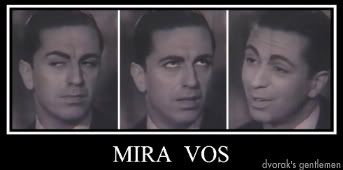 "Because studies have shown that dvorak's a genius" - Dass
"On a side note, dvorak, looks like the Pope is recognising your authority in Sainting people. Can only be one person representing God on earth at a time" -TFP