Hazel smiled beneath her scarf, and got another twinge from her split lip. In spite of herself, she liked being taken right off the bat for a woman who worked. Some of her factory friends, even the unmarried ones, tried hard to hide their work-roughened hands and tired eyes in hopes of being asked what it was their husbands did for a living. For Hazel, however, it was a mark of pride and competence. It was a long time since she'd had to rely on anyone, male or otherwise, to take care of her basic needs.
"Just a factory job, Miss Darla. Nothin' fancy, but it's honest work and it gets the bills paid." She hesitated then. Not everyone had the same attitude towards work as she did. After all, Hazel
looked
like the sort of woman who worked. As for Darla... she couldn't say. She wondered if the question might offend her.
Well, her mother had always told her she was too brash for her own good.
"And how about you?"
_________________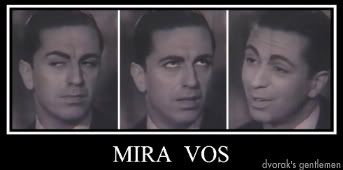 "Because studies have shown that dvorak's a genius" - Dass
"On a side note, dvorak, looks like the Pope is recognising your authority in Sainting people. Can only be one person representing God on earth at a time" -TFP