"What?" In his surprise, Clyde slipped momentarily into English.

Judging solely by his expression, you'd think he'd been told a moderately scandalous joke, and was trying to decide whether it would be alright to laugh. The notion that any normal human being would become a communist on purpose was so foreign to Clyde that it produced some kind of computational error in the neural pathways of his brain. The corner of his mouth kept tugging upwards into a confused grin.

"<This is either a really good joke or a really bad one. Wait, you're not serious... are you?>"
_________________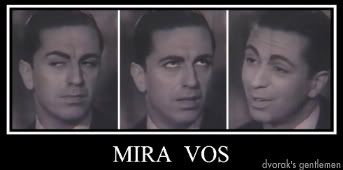 "Because studies have shown that dvorak's a genius" - Dass
"On a side note, dvorak, looks like the Pope is recognising your authority in Sainting people. Can only be one person representing God on earth at a time" -TFP