For a fleeting moment he was transported back thirty-odd years or so, back to the times when--as a fat, grubby second-grader--he'd first begun carrying pictures of his bug collection. He'd found, or been given, a sketchbook, and had taken it everywhere. It had quickly become a tattered wreck, its pages smeared with excess graphite and heavily indented by the hard pressure of his pencil. He had quickly filled it with crookedly drawn bugs, most of which turned out looking pretty much exactly alike.
This one's a leaf beetle,
he would patiently explain to the occasional adult or classmate who paid any attention. Pointing with a chubby finger,
This one here is a tortoise beetle. This one's a fourteen-spotted lady beetle. This one has twenty spots.
At school he'd been the same. Eventually he'd been paddled by the headmaster for returning one too many English compositions with members of the insect kingdom meticulously scrawled across the margins. He'd lost count of the subsequent scoldings, lectures, and physical punishments he'd suffered over the torturous course of his education. Meanwhile, he'd saved newspaper clippings about Fawcett and Shackleton. The live specimens had continued to multiply and thrive in shoe boxes under his bed. He'd bided his time.
The problem was not, as his old teachers had asserted, that his mind was vacant. Rather, his problem was, if anything, the opposite: that he had, and still did, live too much of his life inside his own head, caught up in plans and dreams and general flights of fancy.
He heard Veronika trying to soften her criticism, and suddenly felt like making some excuse for the inadequacy of his gazelle. But he couldn't exactly tell her it was because his best subject was
bugs.
He'd scared away girls before with that line of talk. So instead he merely jotted some notes and nodded. He would correct it later, or try to. But he had never really succeeded in working while he had an audience and, having invited Veronika in, he now couldn't ask her to go away, either.
"I think I will go into town today, in any case. Are you interested, Miss Falck? Perhaps you and your relatives would like to see something of the city. I'm given to understand you've seen nothing beyond the train station."
_________________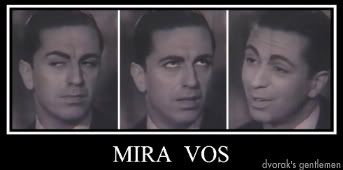 "Because studies have shown that dvorak's a genius" - Dass
"On a side note, dvorak, looks like the Pope is recognising your authority in Sainting people. Can only be one person representing God on earth at a time" -TFP