At that, he merely snorted and rolled his eyes. "Please. I said I was gonna work; I never said I was gonna work
hard,
" he retorted dryly.
Even so, Acel raised a point that he hadn't given much consideration to, not until now in any case. Wearing the cast, and having to drag himself around on crutches, had made him feel very old. Ancient. Decrepit. It was only within the past few days that he'd begun to feel as though he was getting his life back. Hell, provided that no one killed him, he could still live for another twenty years. Thirty, maybe, if he was lucky. And. . . he was a pretty good lawyer. If he kept up his work, taking cases every now and then, he might have another good ten or fifteen years in him. That wasn't so bad, was it?
But twenty years was a long time. Shit, in twenty years Acel would be. . . he'd be almost forty. And Casey couldn't help but feel sure that by that point, Acel would long since have abandoned him, found a nice girl, and started a family. Or something like that. Casey himself was. . . really, not that old. Hell,
he
could still get married again. He could certainly afford to maintain a small family on his salary.
It was strange to think of. A little too bizarre for this fine morning.
He ruffled Acel's hair again and grinned. "'Sides, it ain't as though I'd be workin' 'round the clock. I'd just be takin' a case or two every now and then. I'd rather take you to bed than an encyclopedia of legal precedents and a copy of the Constitution."
_________________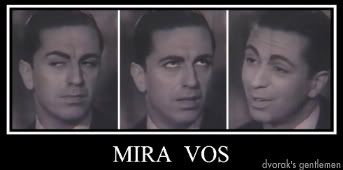 "Because studies have shown that dvorak's a genius" - Dass
"On a side note, dvorak, looks like the Pope is recognising your authority in Sainting people. Can only be one person representing God on earth at a time" -TFP