"It's a
Great
Lake."
Whenever Casey had reason to correct him, it could go one of several ways. There were times when he simply could not resist the sort of patronizing tone which seemed to say,
Luckily for you, I find your stupidity endearing.
It was worse when he was cruel about it, taking a scathing tack, as though Acel's ignorance were offensive to him personally.
Today, though, Casey was relaxed. Walking in the soft sand taxed the muscles of his bad leg and his balance alike, and he huffed for breath as they started up one of the dunes on their way towards the water. When he was in a good mood, Casey seemed to enjoy these so-called teachable moments. Having the opportunity to expand Acel's horizons made him feel like a better person, benevolent even. Most of Casey's affectations were the result of long years of intensive self-education; he'd come from a family that had clawed its way up to the lower middle class, and clung there precariously. He'd put a lot of work into becoming a snob. Sometimes Acel's lack of similar ambition annoyed him, though mainly he saw merit in sparing the boy the trouble.
"There's five of them altogether: Erie, Huron, Ontario, and... Superior, Lake Superior. This one's Lake Michigan. All left over from the glaciers." Having trudged his way successfully to the top of the sand dune, he paused and took advantage of the opportunity to catch his breath. He hadn't walked this far in months, and the effort winded him. He wore the small, round sunglasses he usually carried on him, but the intensity of the sun prompted him to shade his eyes with a raised hand. Glancing sidelong at Acel, he jerked his chin in the direction of the lake. "It may look like a sea, but that's freshwater."
_________________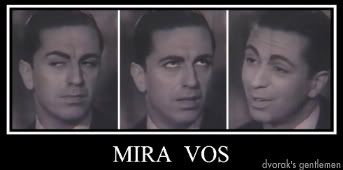 "Because studies have shown that dvorak's a genius" - Dass
"On a side note, dvorak, looks like the Pope is recognising your authority in Sainting people. Can only be one person representing God on earth at a time" -TFP