Rather than provide comfort, the kiss sent his heart sinking. The two people left to him in this world were living, it seemed, on borrowed time. Every moment spent with one was time lost with the other; every moment spent working, following his convictions, was time lost with both of them. It was too ironic, really, that by working long hours to keep his son fed and clothed with a roof over his head, he was passing up the chance to spend time with him. Each second was precious, and yet they slipped through his fingers like running sand. Perhaps that was why he'd been unable to sleep. Even now, thinking about this precarious balance, he found himself seized with a sort of panic that penetrated the fog of his exhaustion. These days, he struggled constantly against an overwhelming malaise born of chronic weariness and the crushing knowledge of his own helplessness, ultimately, to save the people he loved from untimely death.

His arms encircled Lin's waist as the kiss came to an end, and Han pulled him close, burying his face in Lin's shirt. The thought of being left behind to mourn them both was, as always, unbearable. At times like this, it was easy to surrender to a sort of paralyzing panic, feeling the tenuous nature of the future he'd spent a brief while looking forward to, a future with Lin and Jet in his life, a future in which, for once, he'd thought he had a chance at being happy. And yet, in the end, the only thing to do was to go on--tomorrow, and the next day, and the next. The way he always had.
Slowly, he relaxed his hold on Lin, beginning to draw back without meeting his eyes.

He was very tired.
_________________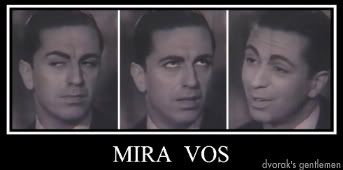 "Because studies have shown that dvorak's a genius" - Dass
"On a side note, dvorak, looks like the Pope is recognising your authority in Sainting people. Can only be one person representing God on earth at a time" -TFP