I'm really digging the Mordecai/Electric Iron. We can call the pairing "Moron."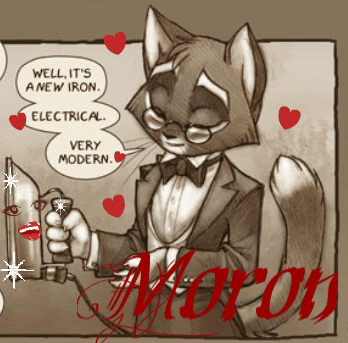 TidalWave17 wrote:
*Now has a stab wound in his stomach and is covered with syrup*
It looks like its time for me to pull out the big guns!
I'm going to lecture you all on granite!
Take that, Wickzi haters!
NUUUUUUUUUUUUUH!
*drowns out the noise of Tidal's lecture by constantly firing the cannon.* Oops, it appears that I have run out of syrup-filled balloons to fire. I will have to fire... uh... *looks around* ...rocks! TAKE THAT, YOU WICKZI LOVER! ADD THESE TO YOUR COLLECTION!!!