He wouldn't have long to wait.
The figure who approached him, cutting a sharp silhouette even in the gray light of evening, was unmistakably Sascha. In any case, it should have been unmistakable: his height, build, and as he drew closer, the dark gray gleam of his eyes as they caught the dying sun. Yet there was something so martial in his posture, his stride, that even a familiar onlooker might feel a momentary twinge of doubt.
But of course, he
was
a soldier now. Or something near to one.
He, too, was subject to certain temptations, of course. This late in the year, ice crusted the frigid earth. He could feel the pull and tingle of it in his fingertips, as though it was calling to him. He'd become a creature of the cold, and the ice exerted a siren song of its own, after a fashion, hungry to be wielded and reshaped by hands so intimately familiar with winter.
He'd fed it with only a taste of the blood it craved: just enough to whet its appetite. For now there was work to be done.
Seeping heat from behind the mask, his breath did not cloud in the thick air. He did not feel the biting cold.
He stopped a few feet away and gave a rigid salute which might have seemed faintly ironic under other circumstances.
_________________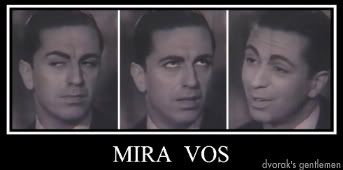 "Because studies have shown that dvorak's a genius" - Dass
"On a side note, dvorak, looks like the Pope is recognising your authority in Sainting people. Can only be one person representing God on earth at a time" -TFP