With a pounding heart, he stared into the eyes of the creature before him, its nails digging into his back even through the materials of his coat. A heartbeat passed, then two. He recognized it as Raphael, and an instant later its hands fell away. Later, he would wonder if this was the last thing his father had seen. His eyes did not return to the dark figure which lay still at their feet.
He remembered the last time his home had crumbled around him, the scent of blood heavy on the air. Only then he'd been a child, buffeted by forces outside his control. This time it was a prison, this poor excuse for a home, and he had sworn to tear it down.
Still holding both packs, he seized Raphael's wrist in a grip hard enough to bruise. The fleeting glimpse of that wild, predatory thing had captivated him, though he knew too well it could not be trusted.
From somewhere deep below them came an audible groan: the bone-chilling creak of ice beginning to rend itself apart. There was no time. He did not run, not yet. Instead, he strode forward at a brisk pace, dragging Raphael behind him. His free hand swept their path clear of the soft, blue ice which for so long had guided their way through Ignaz's world. They were moving at a downward angle, pace increasing until it verged on an unsteady run. Even so, Sascha could hear--no,
feel
--the mountain closing in on them. The ice around them grew whiter, more opaque. Sweat beaded on Sascha's forehead now, his breathing harsh in his throat. Nothing had prepared him for this, and yet he had no choice but to continue. Everything was in motion, it was done. The past was a door which had closed behind them.
They were too slow. He could sense it now, that they would not make it to the base before the whole structure collapsed and they were crushed beneath countless tons of ice. He dropped Raphael's wrist, freeing his other hand, and began working faster--no longer downward, simply cutting a straight line to the outside air. Small pieces of hard snow were falling now, striking his head and shoulders as the structural integrity gave way. The shaking beneath his feet increased from a persistent tremble to a series of jolts so hard he lost his footing. Massive cracks shot through the walls, ceiling, floor. The ice around them screamed, and the sound was so loud and near and encompassing that they would feel it, rather than hear it, the sound piercing its way into their teeth, the marrow of their bones. The tunnel was collapsing behind them, massive slabs of ice dropping from above even as the floor fell away below.
Sascha dragged himself to his feet, faltered, stood. He seized Raphael by the wrist and took off in a last, desperate sprint. The whiteness before them was blasted away, even as the collapse tugged at their heels, their clothing. And then a blast of frigid air, and they were out in the pale gleam of twilight, the not-quite-darkness of these austral skies during the long days of summer. Above them, gray velvet clouds, no stars; below them, empty air and far below, ghostly in the darkness, the pristine snow-fields they had watched for so long from behind sheets of pristine glass. For one perfect instant, they seemed to hang suspended as their world crumbled away beneath them. Then they, too, were seized by gravity, and began to fall.
Fleetingly, as the sky and snow began to spin around him, Sascha remembered the last time he and Raphael had fallen, together. Quidditch robes, a blur of red and green, the smell of leather and wood, the hard green turf of the field and Raphael splayed out under him: warm, alive, smelling of blood and fear. A lifetime ago, and for an instant he wondered if it wouldn't simply be better to let them fall.
It was a long way down.
The fall seemed endless, as though they were merely spinning in empty space, and yet gradually the white moutainside was rising to meet them. Sascha's hand remained firmly clamped around Raphael's wrist. He could no longer hear the tumult of the avalanche. The still whiteness of this new world flooded his senses. The end was close now, closer.
From the silence of the mountainside, the ice rose up to greet them. Sascha's free hand twisted in the air, his fingers shaking. And yet, when he wrenched his arm through the air, the mountain obeyed him. They were enveloped in swirling snow, and for a moment everything was lost in the blind whiteness of it. And then it faded, leaving the boys alone in the world's profoundest silence: sky above them, earth beneath their feet.
Sascha still held Raphael's wrist in an iron grasp. In spite of the frigid wind which now rose around them, he was shaking, his face pallid under a sheen of sweat. The night was perfect and silent and breathtaking in its beauty. A slow trickle of blood escaped from Sascha's nose, and he released Raphael, his fingers stiff, as though he had forgotten how to use them. Like a sleepwalker, he brushed his index finger against his nose. It came away sticky and bright with blood. He stared at it for a long moment, seeming to have lost track of time. In fact, he was thinking about that day on the Quidditch pitch. The packs were heavy, and so he shrugged them off. Then he looked over at Raphael, managed the ghost of a smile, and collapsed unconscious into the deep, soft snow.
_________________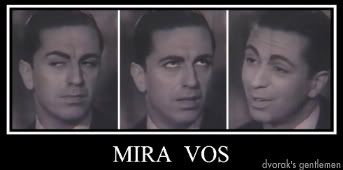 "Because studies have shown that dvorak's a genius" - Dass
"On a side note, dvorak, looks like the Pope is recognising your authority in Sainting people. Can only be one person representing God on earth at a time" -TFP